Analysis: Russia Sanctions Have Potential Unintended Consequences for Trust Services
---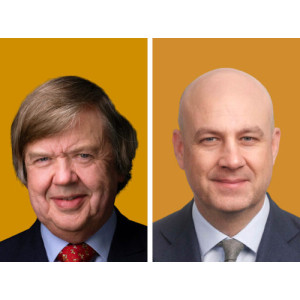 Frank Flanagan and Daragh O'Shea, partners at Mason Hayes & Curran LLP, warn of the potential unintended consequences of EU sanctions against Russia.

Council Regulation (EU) No 833/2014 (as amended), concerning restrictive measures due to actions by Russia destabilizing the situation in Ukraine, sets out an extensive set of prohibitions concerning trade in goods or services with or to any Russian person, entity or body or for use in Russia.
The rules were recently amended by Council Regulation (EU) 2022/576, which notably introduced a new article – article 5m. With very limited derogations, this new section imposes restrictions on the provision of (what are generally referred to as) trust and corporate services, to trusts or similar arrangements, where the settlor or beneficiary of the trust is ( wholesale) a Russian legal or natural person, or a person controlled by or acting for such Russian persons. This wording is broad and therefore potentially has a significant impact on the business and operations of business service providers (CSPs).
What is restricted?
Article 5m appears to be designed to target people holding assets in trust for Russians. However, it is poorly written and seems to go further than necessary or appropriate. To take a few examples, it can at least be argued that the following would fall within the scope of the regulation:
If an employee ownership trust held shares in trust for 1,000 employees of a company, one of whom happens to be Russian, and 999 of whom are not, it appears that the trustees would be forced to cease acting to the detriment of all beneficiaries.
If a trustee holds security for 10 syndicated credit banks, one of which happens to be Russian, the trustee would be forced to cease acting.
If a common depositary holds legal title to debt securities (such as bonds or loan securities) on behalf of a clearing system (equity settlement), but the ultimate holders of the bonds/securities upstream of the custody chain include Russian persons, the common depository and the intermediary depositories would be forced to cease acting.
One example that we believe is overlooked relates to orphan trust structures.
Orphan works
The orphan structure is commonly used by debt issuance SPVs that issue bonds or loan notes in debt capital markets and securitization transactions. This structure is important because it allows the SPV to establish its independence and insolvency distance from the other parties to the transaction. Under the structure, a professional trustee is appointed to hold the shares of the SPV as an agent, in trust for charitable purposes. The SPV then issues the bonds/notes and can use the funds to (for example) on-lend to an associated company to finance commercial activities (as part of a corporate debt transaction) or finance the purchase of a securitized portfolio of assets (in a securitization).
The reason this is not taken into account is that the beneficiary of the orphan trust is the charitable purpose.
This is sensible as the sanctions are not designed to prevent the outflow of money from Russia/Russian entities to repay their debts to bond/note holders on existing transactions. In addition, if legal title to debt securities issued by the SPV is held by a common depositary on behalf of a clearing system (equity settlement), assuming there are no beneficial owners ultimate Russian debt securities (which, admittedly, could be difficult to establish in practice), the common depositary could continue to act.
However, if the above scenario is slightly modified and the Irish SPV is a wholly owned subsidiary of a Russian entity, rather than an orphan, the SPV would be a body corporate controlled by a Russian body corporate. Therefore, if he placed anything, such as debt securities, in a trust, the trustee or trustees would be forced to cease acting.
Separately, it's unclear what is meant by "any similar legal arrangement". We are aware that the Ministry of Finance of Cyprus has issued guidelines stating that this does not extend to companies and that Step Europe has taken a similar view. However, we are not aware of any European or Irish directive on this point. At first glance arguably, an executor with a Russian beneficiary could be compelled to cease acting (Section 10(3) of the Succession Act 1965).
Comment
Although our intentions are good, we are of the opinion that article 5m must be clarified, if it is not to have significant unintended consequences. Article 5m requires trustees, including business service providers, who hold assets in trust for beneficiaries, some, but not all of whom, are Russian, to simply cease acting, in violation of their fiduciary duties. We believe that it would be more appropriate and effective to simply prohibit the disbursement of money or assets to Russian beneficiaries and perhaps to require the disclosure of those beneficiaries.