Building on Trust, Marketing & Advertising News, AND BrandEquity
---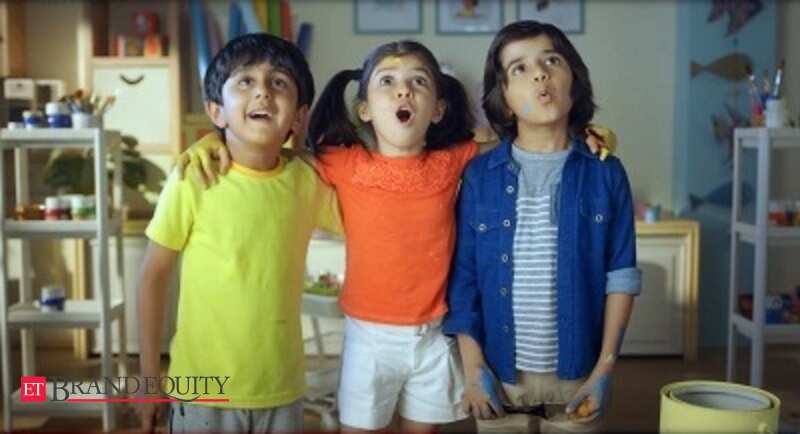 [ad_1]
On April 1, the Reserve Bank of India announced the merger of Vijaya Bank, Dena Bank and Bank of Baroda. With developments of this nature, one of the most important tasks for the brand involved is to streamline its communication. Bank of Baroda intends to keep simplicity at the heart of its concerns.
The 111-year-old brand keeps its advertising young at heart by featuring children in its spots. This is not the first time that a bank has attempted to do this, Kotak Bank, Bandhan Bank, Union Bank of India, Bank of India and a few others on various occasions have used children to add a "cuteness quotient" to make the category dynamic.
OK Kaul, Managing Director – Marketing, Corporate Communications & WMS, Bank of Baroda, believes the idea of ​​featuring children will always bring freshness to any creative thinking. He explains: "There is a general perception that public sector banks are aimed at the senior segment. We clearly want to break that thought. The attempt to present children was to build confidence and synergy. With the central idea of ​​"Power of 3" and the advertising campaign Ab Saath Hain Teen, Behtar se Behtareen, we want to improve our brand image and show the world that we are ready for the future. "
Dipika Narayan, Vice President and Executive Director of Business, Wunderman Thompson, tells us, "The idea of ​​using children to personify each entity has been a big breakthrough because the children's collaborative lessons are beautiful. This in addition to being symbols of a promising future, not to mention their undisputed charm, "she adds.
However, Omkar Joshi, Creative Director and CEO, Schbang Bengaluru, who has worked on various brands in the financial services arena, believes there is a big gap in creative output. He says, "Creatively, I wasn't really moved by what I saw (or heard). While the 'Behtar Se Behtareen' line is solid, there was a disconnect after watching the film. It is no longer a question of making spots in several languages. The ad could have talked about confidence, stability and strength.
In fact, Joshi suggests that the bank could have made smart use of the children featured in the campaign, much like what Airtel did with the "4G girl".
Along with big bets on core communication, Kaul and his marketing team are strategically considering digital. This is one of the reasons Kaul believes the bank is seeing a low number of negative comments on social media. For example, in the past three weeks, more than three million users approved the merger on Bank of Baroda's social media platforms, of which only 3% reacted negatively. Kaul also states that the brand's social handles are not ruled by "bots," which is a conscious effort by his backend team. "No robot can solve a customer's query which is usually motivated by emotions. "
In addition to working on features and products that would appeal to millennials, the bank also plans to create an app exclusively for young farmers. While still in the works, Kaul told Brand Equity that it will be a content-driven app to make life easier for the farming community, from weather updates to mandi rates, they could. have access to daily information via the bank's application.
Bank of Baroda is also heavily involved in badminton in terms of sponsorship. In 2016, Bank of Baroda signed a main sponsorship deal with badminton players PV Sindhu and K Srikanth. While Sindhu and Srikanth have yet to be featured in the bank's marketing campaigns, they are still the brand's flagship when playing on the pitch.
While Bank of Baroda appears to be making great strides, industry experts believe the brand should focus on creating experiences that leave deeper impressions.
According to Ajay Kakar, chief marketing officer, Aditya Birla Capital, a merged entity still faces the challenges of integration. He further adds: "Banks, as a category, are very fortunate. As such, they enjoy a high degree of confidence among the masses in India. And when several trusted brands come together under a common banner, it only improves the faith factor. But a questionable question in such cases is always "what do I get out of it"? Has the name just changed? Or has the customer experience also changed, for the better? It is essential to provide existing customers of individual brands with a reason to believe that their future, under the common banner, will be better than their yesterday, under the individual brand.
[ad_2]