Trust law: SSKM students dance in the hearts of the public | Calcutta News
---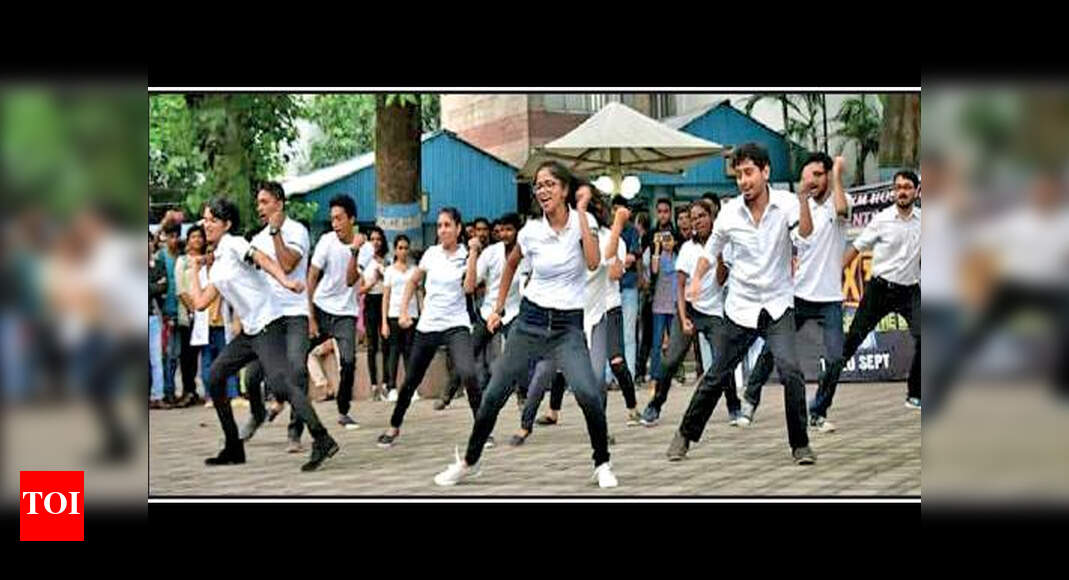 [ad_1]
KOLKATA: On Thursday evening, a group of young men and women created a surprise for visitors to Nandan, the city's cultural center. They put up posters, danced, talked and kept the curious crowd of 200 engaged. This was a flash mob of future doctors from the Institute of Post Graduate Medicine and Research Institute (IPGMER), better known as SSKM, and their intention was to send a message to the public about the need to reduce the trust gap between physicians. and sick.
These medical students witnessed assaults on doctors and vandalism in hospitals. They said the growing number of assaults on doctors and violence in the hospital pushed them to take this step. "There seems to be a huge communication gap between doctors and patients. The trust deficit must be reduced. We didn't want to protest, so this was our way of trying to win the hearts of the public and also send a message that we are here to serve them, "said Saurav Sarkar, a third year student.
When IPGMER students started planning promotional events for their annual three-day festival – Crux – the idea for the flash mob came about. The theme of the event, which begins September 18, is the grueling journey of a medical student. They also want to let the public know that doctors were there to help them.
"I saw a senior, a service intern, get beaten up by a crowd. It was pretty scary. The scene still troubles me. I'll be doing an internship in about six months and I'm wondering if I'm going to face similar situations, "said Ankur Basumatary, a final year student who choreographed the 15-minute flash mob with friends.
Between the swings to the sound of music, the group held up posters with messages like "keep calm and trust us", "build a healthy and happy relationship between doctor and patient" and "always happy to help. And spoke about the importance of having a cordial relationship with patients. Riya Bera, a final year student, also described a healthy relationship between doctors and patients through a live art performance.
"The increase in incidents of violence in hospitals is of great concern to us. We wanted to send our message in a positive way. This is why we did not sit down to protest, but dance and talk to educate the masses. It was a great experience, "said third year student Meenakshi Khemka.
They had been working on the concept and rehearsing for two weeks. A few days ago, students from NRS Medical College also organized a flash mob.
[ad_2]